Diaries of a Cupid #1: Date Now, or Never!
---
What happens when you postpone or reject a date?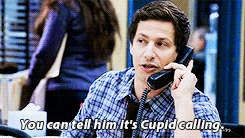 The Lunch Actually Cupids have finally found a match for you out of a pool of more than 2,800 members (male and female included), it's not an easy process screening through the details of each and every member, as we have to evaluate their character and qualities to see if all the minor details of the person match up to what you have requested.
There is always the chance that this person may be the one you'll be married to in the future. We are not asking you to go with a high expectation, but do go with an open mind and a keyword - "possibility". It's like taking a chance. But if you don't give yourself and the other person a chance at all, then nothing will be able to happen. A meet-up is all it takes for the spark to happen. So, why let the chance slip away when you could have easily said 'Yes'?
Your date, or who was supposed to be, was anxiously waiting to be matched and is always hopeful about each person he or she meets. Even after many dates, they are still dying to meet the next one - you! What if you became the source of their happiness for the rest of your life? If there's no chemistry, it's okay, be grateful for their effort because it also offers you a better idea of what kind of a partner you are looking for.
"Take 20% of effort from work and put it into dating, surely something fruitful will come out of it. Maybe not now, but it won't be long," says Diva, one of the senior consultants at Lunch Actually.
There needs to be an effort from you too because what you give is what you get in this dating game. Meeting up with him/ her may or may not turn into love that can be nurtured, but at least you know that you didn't let the opportunity slip through your fingers. Think about some of the regrets you have in life which happened because you were too afraid to take another step.
"When you choose to be the miracle instead of waiting for one, that's when a miracle will take place in you, for you." There's nothing more real than these wise words from Diva.

Prioritise your own happiness. If you've decided to get in the dating game, then make an effort to play it well.
So, once the Cupids ring you on your phone, telling you that they have found a match for you, it's important to say 'Yes!' and go for it!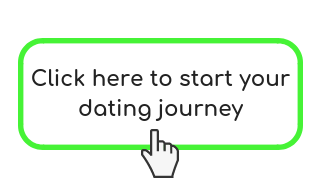 If something good happens, then you are creating your own miracle without allowing life to make this decision for you.
The Lunch Actually Cupids sincerely wish you all the best for each date!
---
Recommended posts