Challenges in Today's Dating World
---
For singles living in places such as Singapore or Hong Kong, the dating scene can be a nightmare. Finding the right match in a city of well over a million people can be like finding a needle in a haystack. So what are some of the challenges in today's dating world?
1. Fake Accounts
The first challenges in today's dating world is fake accounts. The ease in which people can create an account on dating sites and apps is also making it easy for people to create fake accounts. More and more people are searching about their match on google but a cursory search can only get you limited information.
But even if you are able to find their social media account, even those can be faked. Scammers, for example, create fake profiles on dating apps and social media.
They tend to woo someone, wait for when their victim is emotionally invested, then they begin to ask for money.
In fact, respondents of Lunch Actually's Annual Singles Dating Survey from 2020 stated that at least half of singles in Singapore, Malaysia, Indonesia, Thailand, and Hong Kong who have used a dating app have encountered a scammer.
Some dating apps are starting to offer background checks but a vast majority don't have this as an option.
2. Impolite Behavior
There are plenty of accounts from women who received unsolicited images while searching for a match online. And while some apps do have safety tools as part of their system, harassment is still a problem.
And that harassment can even occur offline, during a first date, for example. After all, users are not vetted individually on dating sites. Even offline daters don't usually know about their potential date's background unless they do a background check on them.
Another complaint regarding impolite behavior has to do with rejection. Some users tend to be terse when receiving messages from other users who they feel are a mismatch to them. Others don't even bother to reply when messaged by potential dates they're not interested in.
Of course, there are also those who turn aggressive when they are rejected. Some use verbal harassment when their initial messages are met with a rejection.
In fact, there have been cases where, users continued to be contacted despite telling the other that they were not interested. Pew Research's study on online dating in the US in 2020 noted that 6 out of 10 women have experienced this behavior.
3. Commitment
To put it simply: Some people are on dating apps searching for something temporary. So, there are some instances where you match with someone, hoping for a relationship but they may not be looking for the same thing you are. Perhaps the other person would prefer playing the field as opposed to finding a committed relationship.
This is also valid not only to anyone you meet online but also to people you meet offline—through work or friends.
And not only that, a number of dating app users have stated that even when they've established a connection with someone on an app, they fear that they've settled down for someone "OK" whereas their perfect person may be a couple of matches away.
Some of these online daters mentioned that the reason why they finally gave up on dating apps is because there are too many possibilities. They kept thinking, "there are more people out there" and ended up not finding the committed relationship that they were initially looking for.
The many "distractions" on dating app makes it difficult for people to choose so some ended up making the wrong choice or giving up altogether.
4. Probability of finding a match is low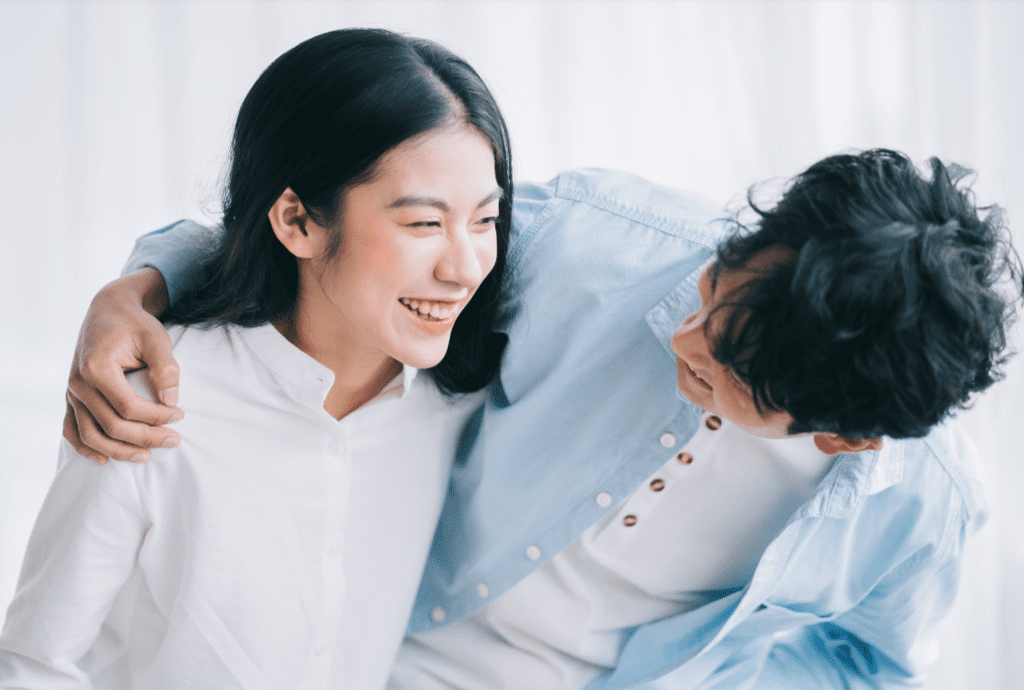 Both for online and offline dating, finding a match is difficult.
Studies have shown that the probability of finding a match on dating apps is about 10% whereas for men, it can be as low as 0.6%!
For some users, it's also a matter of shifting through a sea of mismatches in order to find the few that they're interested in. And even then, it's not a guarantee that the other person may be receptive to them.
In fact, some singles who are in senior level positions find that the time and effort needed to use dating apps or dating sites isn't worth it. Especially with such a low probability of actually finding a match.
Of course, by using matchmaking services like Lunch Actually, not only will your matches be vetted first, you won't have to worry about wasting your time wading through the mismatches first. Furthermore, Lunch Actually will help you find someone who will also match you in terms of commitment and other factors.

---
Recommended posts