What Can a Dating Agency Do for Me? Dating Agency - Lunch Actually
---
Sure, it would be seemingly obvious that a dating agency would just find love for me, but is there really more to just that?
It's probably just very similar to the dating apps that you've been using, which doesn't seem to be really helping, right?
Not at all.
It's time to rid the idea that dating agencies cost a bomb and won't be able to help you out in any way. You don't have to continue thinking that, "it would be shameful to find love through a dating agency", instead, start replacing them with, "I'm finding the right person with any given opportunity possible". That's because, literally anything is possible ☺
So, really, what can a dating agency do for me?
1 - Providing you with all the information you need before going out with Date #34
Truth is, there are still misconceptions that only losers go to dating agencies, and that they exist to scam customers. But in actual fact, these same agencies actually conduct some very strict filtering process and verification for all their members, so as to ensure that matches you date are genuine and on the same page as you do.
Dating agencies take into consideration the traits and specialties you have, moulding your social skills, and doing the necessary work so that you'll feel empowered in your dating and love life. And that's what's going to build up to the next point.
2 - We can't make you look like Brad Pitt, but at least we'll build you up with the same level of confidence
Confidence. There can never be anything sexier than the way a person carries himself through conversations and just the vibes they bring out would exude confidence. And really, did we mention it's sexy?
Imagine yourself dating in two completely different scenarios. One is a good-looking guy who doesn't do well with another human being in front of him, and laughs at his own jokes in the most inappropriate way. Another guy is articulate in his words, has got a great sense of humour, and knows how to keep a conversation going. And even though he isn't that good looking, the confidence he exudes from his persona is enough to keep you interested in him. And this is exactly what we're building you with. We want to ensure that you will have what it takes to become not just smart-looking, but someone who would actually be deserving of attention.
And come to think of it, this wouldn't just benefit you in your dating life, but will definitely help you in your life in the long run too.
3 - Saves you time
…so you get to enjoy every moment of your date.
That's right. You don't need to be going through fake catfishing profiles because we will go through all that for you, so that you'll know the matches are well worthy of your time. It's not that everyone is in a rush to settle down, but just that dating agencies value time as much as you do. So it's only fair to help you find matches that will save you from the false excitement that you've subconsciously let yourself to have in the past few weeks or months. Have a little faith, and you'll see that your decision is not going to be a wasted one.
4 - Finds lasting commitment for you
…because the matches we source for you are genuine and sincere, you'll soon realize that you're able to find lasting commitment, one that your mum has been urging you to have since you were 25. Not only are you able to (possibly) meet the guy of your dreams, but you'll get to spend lots of in-person time together, something that would be difficult to achieve if it's just done through texts and calls alone.
And besides, considering most people signed up for dating agencies are seeking for long-term relationships, most of us would want to walk down the aisle someday (or in the case of our multi-ethnic country, celebrating our union in front of our close friends and family), right?
Now that you know what a dating agency could really do for you, would you want to give Lunch Actually a shot?
Forget about having to awkwardly tell your friends you met him from some app, because you could just say, "Well, we met from lunch, actually".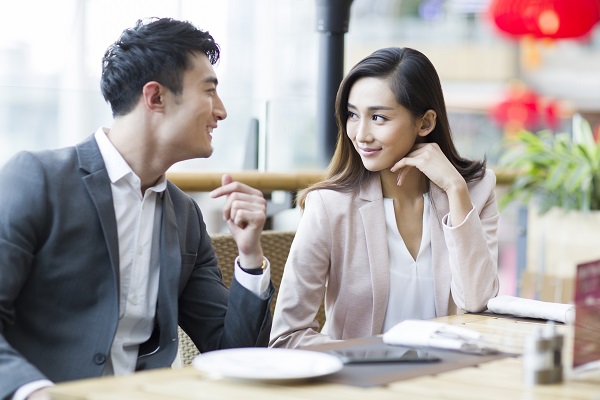 Lunch Actually has been the pioneer matchmaking agency in Asia. Over the course of 15 years we have matches thousands of soulmates. Let us help you find you, click the link below to enquire!

---
Recommended posts