15 Genuinely Fun First Date Ideas (That Aren't Just Movies and Drinks)
---
So the crush you've been head over heels for finally said yes to date? What are your options?
Movie date? Can't really talk to each other.
Drinks? Too casual, also super easy to be friendzoned!
Wine and dine? Sounds nice but eeehhh..
It's the FIRST date!
You'd want to find something different and fun to do, no? Don't worry, we've got you covered! Here's a list of first-date ideas for inspiration to make her go "Wow!" and him go "She's special!"
1. Arcade
It's always nerve-wracking thinking if there will be an awkward moment during your first dream date. You'd want to pick a place where you both could have fun and be yourself (without the jitters!) Besides it would be a plus point to know just how competitive your date is!
2. Browse through record store
Can you imagine going for a long road trip with your special someone and every song on their playlist are the ones you JUST CAN'T STAND. How will you pick a song for your first dance? It's better to know which genre your cutie hums to. Make a fun game out of it, you could ask them to pick a song for a list of situations you give. Who knows, they might pick your favourites!
3. Cook together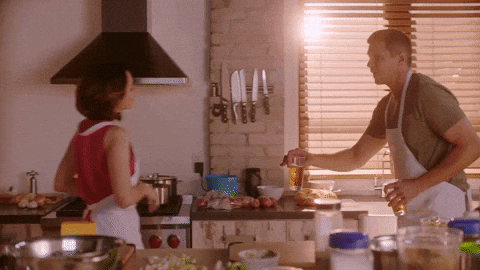 Now I'm not talking about Masterchef level here. It's totally fine if the both of you are a disaster in the kitchen, imagine all the adorable moments you could have through the mess (just keep the fire extinguisher nearby eh!) There are a lot of places now that offer different cooking classes, it's definitely something different and fun! (Plus, who doesn't love having a partner who can cook?)
4. Comedy shows
This is a super underrated first-date activity! What couldn't be more fun that to laugh together as a way to bond on the first date?
Anyway, ever experience making a joke that felt hilarious in your head then when you say it out loud, even crickets wouldn't make sound for you? Let the professionals do it for you, while you sit there, laugh and watch the ice melt away. Plus, you guys could end up having your own inside jokes after that!
5. Thrift store shopping
All the stress about looking and behaving perfectly for the date can stress you out. Why not make it goofy instead? Ask your date to pick goofy clothes for you and you do the same, only rule: you both have to be a good sport and keep wearing it till the end of the date. Laugh guaranteed!
6. Picnic
Picnics are super adorable and goes to show your date that you put in effort into things. You don't need a 6 course meal jammed into the picnic basket. Simple homemade sandwiches and wine would be super adorable. Since it's outdoor, it's also more casual and both of you would feel comfortable and relaxed to open up and get to know each other!
7. Museum
If both of you're into getting cultured for the evening, museum would be a great choice. It would also give the both of you a good opportunity to talk about many things and lightly check out your intellectual compatibility.
8. Playground Date
Remember how things were so much simpler when you were a kid? Having a date at a playground or those fun obstacle courses might bring back those carefree feeling which would help easy both you and your date into a snowball of conversation. Let out the kid in you!
9. City Cycling
If both you and your date are active individuals who like being exercising and being outdoor, cycling is a great first-day activity! Enjoy the city view together without worrying about rush hour and parking. You can also explore places that would have been difficult via car! There's no uncomfortable silences, it's sporty and casual and the scenery and the places you pass by, would make good conversation!
10. Hiking

Are you both into outdoor activities? Hiking is perfect! Its casual, sporty and you don't have to spend so much time thinking what to wear! You get to enjoy the beautiful view at the end and well, maybe some handholding for better walking support?
11. Bake-off!
Have a cute little bake off where you get to decorate your cupcakes after. You can select themes or occasions that you should base the decorations on. It's a perfect way to show your baking skills, also…double dessert! Can't go wrong with this one!
12. Craft-Making
If you think baking would set the kitchen on fire, opt for a saver route. ARTS & CRAFT. Make a mug or clay plate for each other. At the end of the date you can exchange your crafts. So the next time your date has coffee in the new mug, guess who they'll be thinking of? (maybe for a second date!)
13. Go-karting
Who can say no to go karting! Even if you feel like the conversation is taking a plunge, this adrenaline rush would bring it back to speed in no time! And let's not forget how much street points you can earn showing off that driving skills.
14. Funfair
Just thinking about it makes me excited. The pretty lights, ferris wheel, cotton candy! Who would want a date in such a happy surrounding? It's a one stop wonder as you can play all sorts of game and hit the Horror House (just don't scream your date to death)
15. Book Store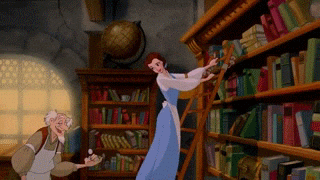 Yup, you read that right. It's so common for someone to buy you a drink at the bar or club when they want to approach you, but imagine someone getting you a book and said "hey this book reminds me of you." Finding someone who likes to read is like stumbling on to treasure so make sure it's displayed!
And if you can't decide on which one to choose, make a combination of it! The sky is the limit! The main point is to make sure the both of you are having an amazing time and there's space for you to get to know each other.
***********
Ah, the joy and fun of first dates!
Lunch Actually is Asia's first and largest lunch dating company that has been helping tens of thousands of singles arrange fun first dates! Hear what some of our success couples have said about us!
"Jeffrey and I would like to say a big thank you to Lunch Actually! The first date that we met was the date that changed our lives forever. Magical journey began for us henceforth. We simply felt so happy and blessed to be together!" – Yuhan & Jeffrey (Married)
"I joined Lunch Actually because I was looking for someone who would be my life partner and spouse. Our first date lasted til 3am because we couldn't stop talking! She is happy, cheerful and bubbly!" – Alicia & Jioun (Married)
You can also be our next success couple! All it takes is the first step to make that happen!
Our dating consultants look forward to meeting you and arranging great first dates!

---
Recommended posts