What's the Role of a Dating Consultant?
---
When you do your research on dating agency, the term dating consultant or matchmaker always pops up. What is it actually and what's the role of a dating consultant?
Well, in this post, you will have these answered once and for all! We're talking about the dating consultants aka matchmakers here in Lunch Actually.
What does a dating consultant do?
As a dating consultant, they work closely with singles to learn more about their preferences. They meet every potential client for a face-to-face consultation; each session can take 45 minutes to 1 hour, or even longer sometimes! They will really take the time to  get to know each single better in order to assist them and provide them with the right service.
What kind of profile, physical and personality preferences does the consultant find out from each client? This includes age, education level, religion, ethnicity, smoking and drinking habits, heights and build.
Personality preferences would include characteristics such as introverted vs extroverted, spontaneous vs organised etc. This session is very important because here is where a dating consultant assesses the client. Their assessment is very important because sometimes how clients perceive themselves may be different than how others perceive them.
Dating Consultants also take the time to find out about clients' past relationships, passions, values and what is most important to them. So there you have it; by using the plethora of information they have discovered from each single, they handpick each and every match that is most compatible for the client.
Who can be a dating consultant?
The most important criteria to become a dating consultant or matchmaker is someone who's ambitious, kind-hearted, driven and passionate about our company. They are the people who really have that desire to really make a difference in singles' lives.
How involved is a dating consultant?
Very involved; we are there for all clients every step of the way. From meeting them first to learn more about their profile and preferences, handpicking their matches, arranging the date, booking the date venue, reminding our clients before the date, and contacting them at the end of every date to get their feedback. Clients will also call us to ask for dating tips or advice, and we will help them in any way we can.
Think of a dating consultant or matchmaker as your dating concierge to help you in your dating journey! Importantly, our role is to guide you along, in your search of a partner. We're not just someone who listens to your needs, but we will correct your wrong mindset, adjust your expectations and steer you in the right direction. 
More questions? Drop them in the comment below!
Dating Consultants at Lunch Actually are here to help you find love. If you're done with games and casual dating, and you want to make the best out of your time, try scheduling an appointment with and let us tell you more about how we can help you! Click here for a complimentary consultation.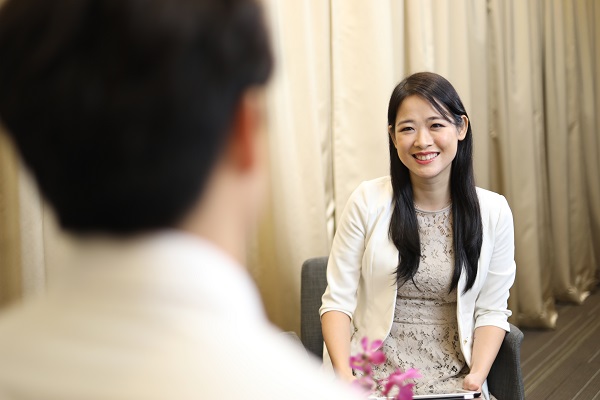 ---
Recommended posts